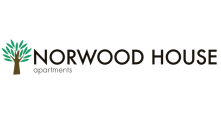 Your Review
Submit a Review

Resident Reviews
Great place to live
|

Recommended: Yes
Thanks |Recommended: YesVery prompt on fixing issues. Wonderful staff that goes out of there way to please residents
Management |Recommended: YesThe lady Mary at the front desk has been very helpful with the very few problems I have had here. Every repair needed she had fixed that day and work order right in. Appreciate her help and she is very professional towards people when I go in the office
Well maintained, professional staff, and great neighbors.|Recommended: YesGreat community
A Great Place to Live |Recommended: YesWhen I was on a search to find quick housing, Norwood House offered exactly what I was looking for on my list. Close to work and local shopping, a large floor plan, under my budget of 1000 and very friendly staff to welcome us home I loved it so much that I referred a friend. He told me I have rented for over 30 years now and this is the first place that I actually don't want to leave home and I even enjoy just sitting in my living room , so I'm not alone with being extremely happy with living here at Norwood House
I think norwood is a great place to come home to|Recommended: YesThat its affordable and a great place to live
Great|Recommended: Yesits great
From 2 to 5 stars in a year |Recommended: YesShana, the new property manager within the last year, has made incredible changes in her short time here. She is professional, really cares about the residents, listens to concerns, checks things out herself rather then sending someone else, and wants to ensure each and every person living at NHA is comfortable and happy in his her home. Shana has recently updated us to secure door entry and digital electricity meters. The electric meters were the old dial meters and were being read incorrectly, resulting in high electric bills for several years. Seeing how upset residents were and the injustice that it was, Shana took immediate action. In the past, the goal was to get maintenance in and out and rig things up as cheaply as possible. Shana doesn't work that way she holds her staff to a high standard. Previously, I would have given NHA 2-3 stars. I can honestly say that since Shana has come to the complex, I would give it 5 stars. I have lived here 11 years
Great place to start|Recommended: YesLiving at Norwood Apartments has been a great experience so far We have been with them for just about 7 months now. My fiance and I are looking to buy a house in the next year or two however we needed to save money while still having a place of our own. Nope, Norwood is definitely not considered luxury apartment living but a home is what you make of it right Its affordable, clean, friendly staff, good neighbors, convenient and well kept. What more could you ask for Definitely a great place to start out and build a home out of.
Good first apartment |Recommended: YesGood first apartment
Norwood Life|Recommended: YesI have lived here going on ten years and love it here at Norwood
Review|Recommended: YesGood place to live
My thoughts|Recommended: YesStaying here after a quick move was a solid choice. I looked at a lot of other places and this played out to be the best one best on the location of things.
Overall, I'm happy with the apartment. |Recommended: YesI would tell them, it's a nice apartment to live at and very affordable.
Nice |Recommended: YesI would tell them to move here. I find it clean, I feel safe with all the street lights. And it's smoke free